In the Heart of Europe you will find a wonderful surprise – colorful Christmas Markets just waiting to be explored. The dramatic architecture of Europe's spectacular cities is the perfect backdrop to the charming stalls that offer traditional items from handmade crafts to tasty foods and unexpected joys.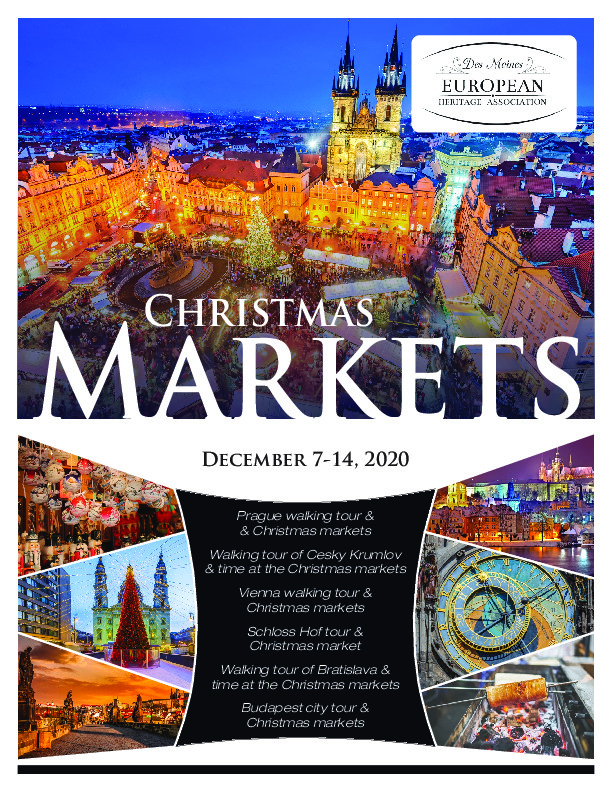 Join Des Moines European Heritage Association for a tour of European Christmas Markets December 7 – 14, 2020. During this tour, you will enjoy the following:
Prague walking tour and Christmas Markets
Walking tour of Cesky Krumlov and time at the Christmas Markets
Vienna walking tour and Christmas Markets
Schloss Hof tour and Christmas Market
Walking tour of Bratislava and time at the Christmas Markets
Budapest city tour and Christmas Markets
Download the complete brochure
Download the registration form

Join us for a virtual travel show on May 30 to learn more about the trip. Register here.
We hope you can join in the fun. Space is limited, so reserve today!